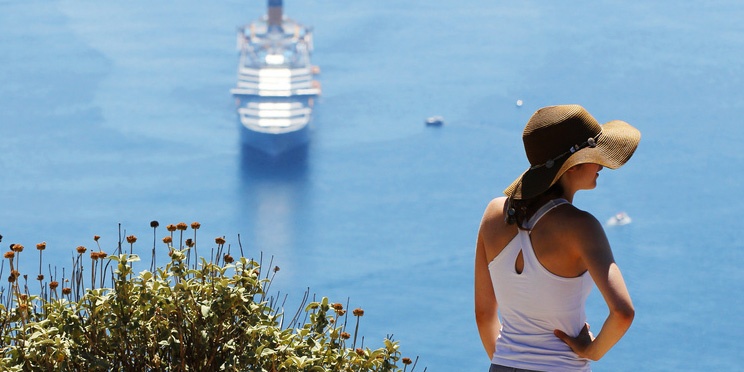 Tours in Dubrovnik Port are running daily and they represent the best opportunity of visiting Dubrovnik City. Main reason for that is limited time in Dubrovnik Port and lot of nice places hard to reach by yourself. Dubrovnik City is also known as Pearl of Adriatic. It represents unique harmony of nature, history, culture and architecture.
We can split tours in Dubrovnik Port on two main types:
First type of tours are group tours booked through the major cruise line company's. Schedule of these tours variates little from company to company but in general these tours are usually the same. They are very well organised, everything is predetermined and you are part of big group following the tour schedule.
Second type of tours in Dubrovnik port are private tours usually booked by experienced passengers which like to have more personalized tour, have they own guide and more free time. You can expect of private tour to be more expensive but engaging local company in Dubrovnik you can book your private tour and still be on budget!
If you want to read more about local private tours for budget travel click here or visit "Dubrovnik Local Tours Catalogue 2017" or Dubrovnik Private Tours.
Group and Private Tours in Dubrovnik Port – Tips
Sometimes people are too lazy to book their tour. When ship come to port all passengers want go to Dubrovnik Old Town. That's why they finish standing in endless line waiting for taxi on hot summer sun. Definitely not the best way to start your visit. Anyhow what ever you decide; to go on group tour, book your private tour, or go to town by taxi don't miss the opportunity to visit Dubrovnik Area and stay on board because beauty of the place is unforgettable!